SensorFlow has been included in the Emerging Startups of Facility Management Tech – Tracxn latest Emerging Award series that recognises the topmost companies in Facility Management Tech from across the globe.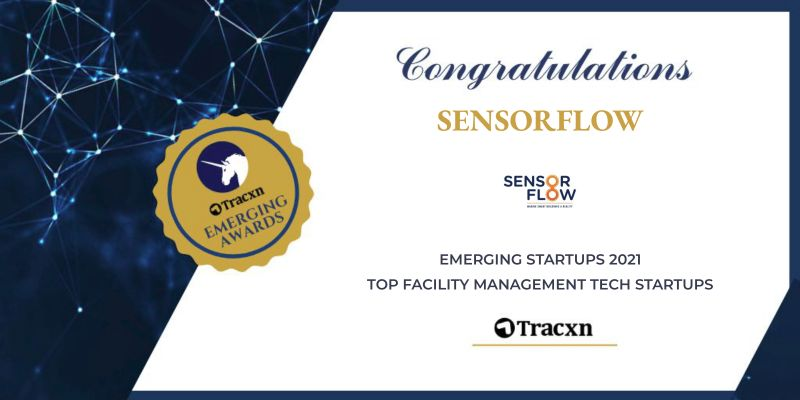 The Facility Management Tech has over 5K+ startups that comprise of companies which provide technology solutions for organizations to manage and maintain their assets through efficient planning, execution, and reporting of all facility processes. This includes companies offering software solutions for space and move management, maintenance management, building energy management, real estate portfolio, and lease management.
Facility Management Tech is one of the most active sectors for investors, with an overall funding of USD 9.8B in 1.2K+ companies. It is also interesting to note that around one third of the funding has been raised in the last 3 years (2018-2020).
Plug and Play Tech Center, EIT InnoEnergy, Free Electrons, Startupbootcamp, Le Village by CA are amongst the most active investors in this sector, by number of investments.
Visitor management, space management, building analytics, integrated workplace management systems, coworking space management are some of the top business models attracting major funding.
Tracxn keeps a track of the latest happenings in the world of startups and their associated ecosystems – including venture capital funds, private equity funds and investment banks amongst others.
In this edition, Tracxn awarded the 'Facility Management Tech startups 2021' – a curated list of the most promising startups leading the Facility Management Tech industry, from across the globe.
Please refer to the full list here.