While businesses still face slower progress as the pandemic continues to constrain business activity, reporting a revenue and profit decline within past 12 months, FT 1000 ranking identifies the companies, that manage to show their best even in such difficult circumstances.
The latest annual ranking evaluates businesses by revenue growth. We are extremely proud that 2be.lu portfolio company Chattermill was recognised amongst the fastest growing by Financial Times – the well-respected and world-famous business media.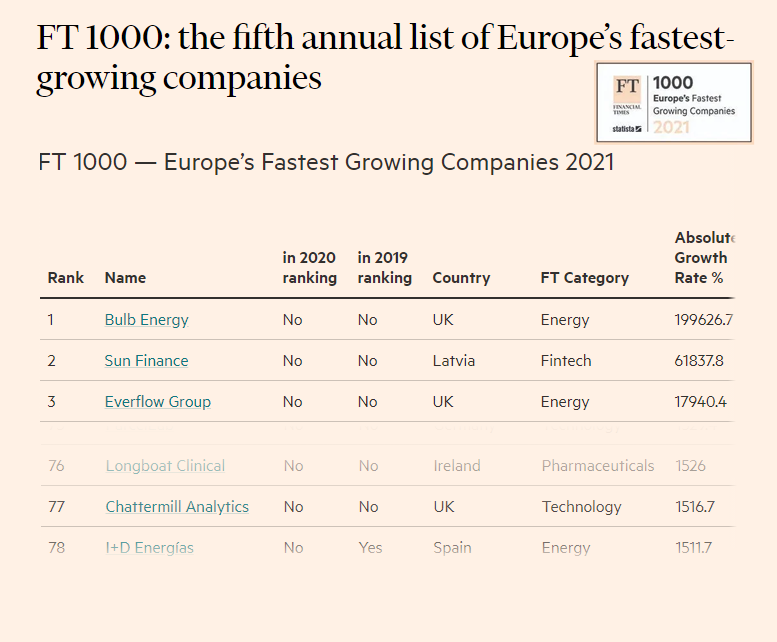 Please refer to the original FT article and the full ranking on FT website.